Hope you all had a good Christmas.
and from around the world….
Brittany Déjean and her father Paul Martin are featured in an AT&T/Direct TV documentary, "Resolution: Innovative Thinking About Disability."
Déjean is a disabilities advocate with her own website, Ablethrive.com.
She was inspired after her father was paralyzed in a 1998 car crash that also killed her younger brother.
Déjean (@AbleThrive)  joins Here & Now's Robin Young to talk about her work empowering those with disabilities, and about her wedding dance with her quadriplegic father.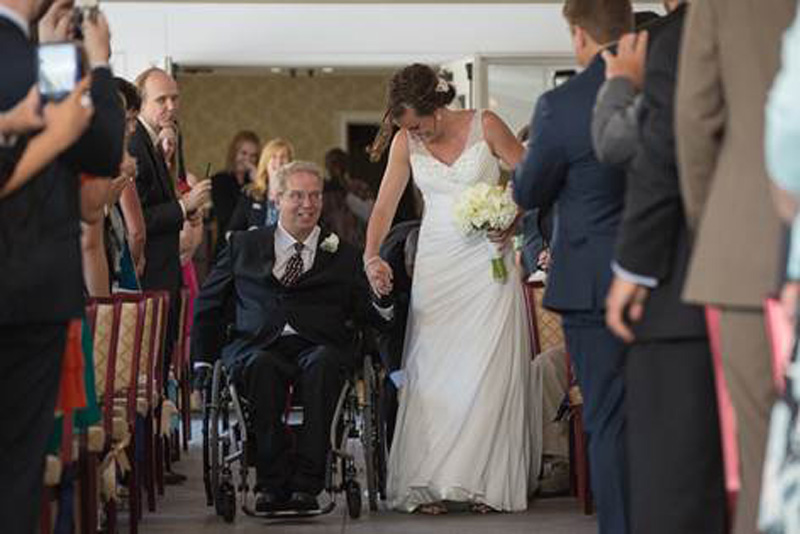 Brittany Déjean and her father, Paul Martin, at her wedding (Courtesy Daniel Fugaciu Photos).
Source: WBUR